Why APT's production flow is so efficient
APT is made by the people who work here. We run at a 24/7 automated operating capacity and APT's state of the art lathes and CNC milling machines run at maximum efficiency thanks to accurate and well-planned programming. This is testament to the skills of Andy and his highly trained team.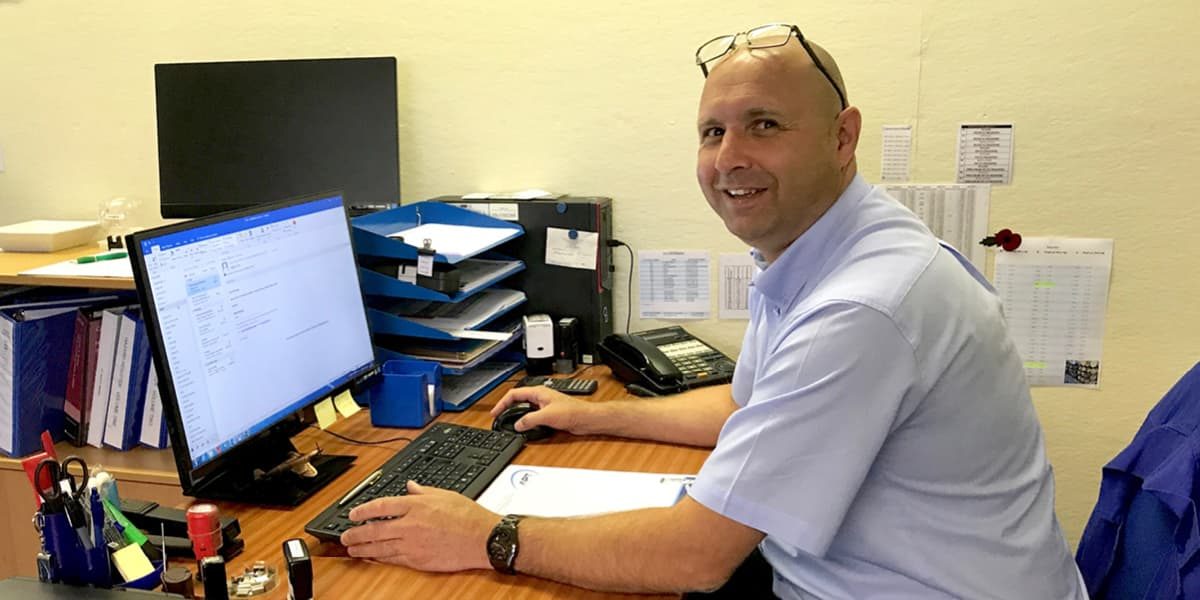 Andy has over 30 years' experience, particularly in the aerospace and automotive industries. He joined us in 2003 as a machine operator and programmer. He quickly progressed at APT; first he was placed in charge our suite of Miyano fixed head lathes, then was promoted to running the shop floor. He became Production Manager for APT 6 years ago, specialising in the operation of the high-spec HAAS CNC machining centres for the company.
He has always had a curiosity for how things are made and loves the fact that every day is different at APT. Even when programming a regular order, minor alterations are always needed to be made to the setting, depending on the factory environment. There are always different clients to respond to and this is what makes his day interesting.
As Production Manager, Andy manages the smooth running of over 20 machines for APT which operate on a 24/7 basis. To price our products competitively and meet all our customers' orders and needs, APT must operate at optimum capacity. Downtime between jobs is lost time. We invest heavily in technology, frequently upgrading and constantly maintaining our machines. We now have an extensive range of Star Micronics sliding head lathes and Miyano fixed head lathes, as well as recently purchasing a HAAS machining centre with a high output pallet loading facility. However, this is only half of the story. The other half is nurturing the ability and knowledge of our people.
Andy has overall responsibility for managing in-house training and the work experience scheme. However, he makes it very clear that everyone is responsible for training; that learning on the job should never end, no matter how experienced you are. Andy's personal ethos is "every day is a school day and if you are not learning anymore, it is time to quit". Every engineer at APT is trained over 4 years on every machine and all aspects of the production process. This means that every member of the team has manufacturing ownership of all aspects of a particular  job, and can also step in wherever needed. At APT, we continuously invest in the capabilities of our team. Andy is a great example and spearhead of this.
When he's not at work, his continued love of motorsport occupies his free time. Having hung up his own racing helmet, he is now a MSA scrutineer, responsible for checking vehicles' mechanical safety and compliance at events across the UK and Europe. From the FIA World Endurance Championships at Silverstone, to the World Rally Championship in Wales, to the Zandvoort Circuit in the Netherlands, Andy is always there.