From product assembly to blanket orders, APT puts turned parts service at the heart of manufacturing
APT has been manufacturing mill turned parts for over 60 years. We pride ourselves not just on cutting edge technology and expertise but a great investment in relationships too. That's why we offer services like bespoke product assembly and blanket orders because we know that our own success lies in the quality of what we deliver.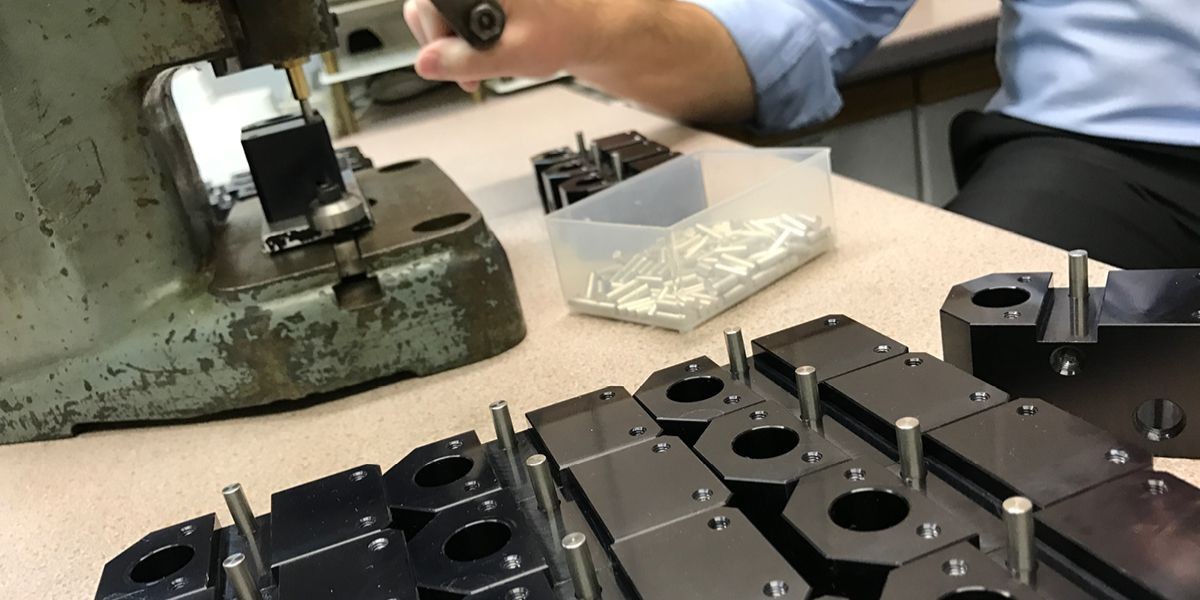 In that time we've come to understand that in a competitive sector like ours, working with people is just as important as the high quality turned parts we manufacture week after week.
Here are two benefits we offer to every client that we believe set APT apart.
APT offers a bespoke product assembly service
We think it's important to offer peace of mind to every client as well as an excellent product. Our product assembly service brings together APT's expert engineers to machine, finish, assemble, test and check your components in a dedicated area on-site. This is a clean and controlled environment where we assemble parts made from a wide range of materials, including alloys and plastics.
Complex projects across all kinds of sectors
Over the years we've tackled some complex product assembly projects across a huge range of industries. From specialist medical equipment to aircraft landing equipment and breathing apparatus, you can take a look at our gallery here to see more of what we've done.
We also buy materials specifically for each customer on an individual basis which means full traceability from the mill to your door and make sure each part of the assembled product meets the highest standard of AS9100D and ISO 9001 accreditation.
It's our goal to give every customer the peace of mind that comes from a rigorous product assembly service with the highest standards.
Blanket orders buy convenience at the best price
What's a blanket order? Also known as a 'standing purchase order', this is a great opportunity to take advantage of the lowest prices and raise just one purchase order with a fixed price for a 12-month period.
These mill turned parts bulk orders are then stored at our on-site storage space and sent out as needed or on an agreed recurring basis, rather than all in one go.
The benefits of turned parts blanket orders
Working with blanket orders makes ordering repeat turned parts components incredibly simple. Rather than spending time searching for new suppliers or negotiating new terms and prices, staff are free to get back to the other key parts of their daily job. That means an overall reduction in time and money spent on procurement.
When you place one blanket order, it's only one conversation you'll need to have with our expert technicians. From design to tolerances to materials, features and finishes, you'll only have to agree on one specification once in 12 months.
You don't need to hold excess stock because APT does it for you. We operate a next day delivery service in the UK and can courier around the rest of the globe within a few working days.
Why does APT offer blanket orders at all? Because we're committed to building long-term partnerships for the future and we want to make the process as smooth as possible. We really do believe that in a competitive market our team and service set us apart.
If you'd like to find out more about our bespoke product assembly service or talk about blanket orders, please call us on 0116 287 0051 or contact our friendly team by email here.