Bigger bar stock and as ever, uncompromised quality for APT
With the investment of two, brand new state-of-the-art fixed head lathes, we're now able to produce larger subcontract precision turned parts for existing and new customers. With components now available with a diameter of up to 65mm, together with 300mm billet work, we're now able to benefit more customers then ever before with our latest investment.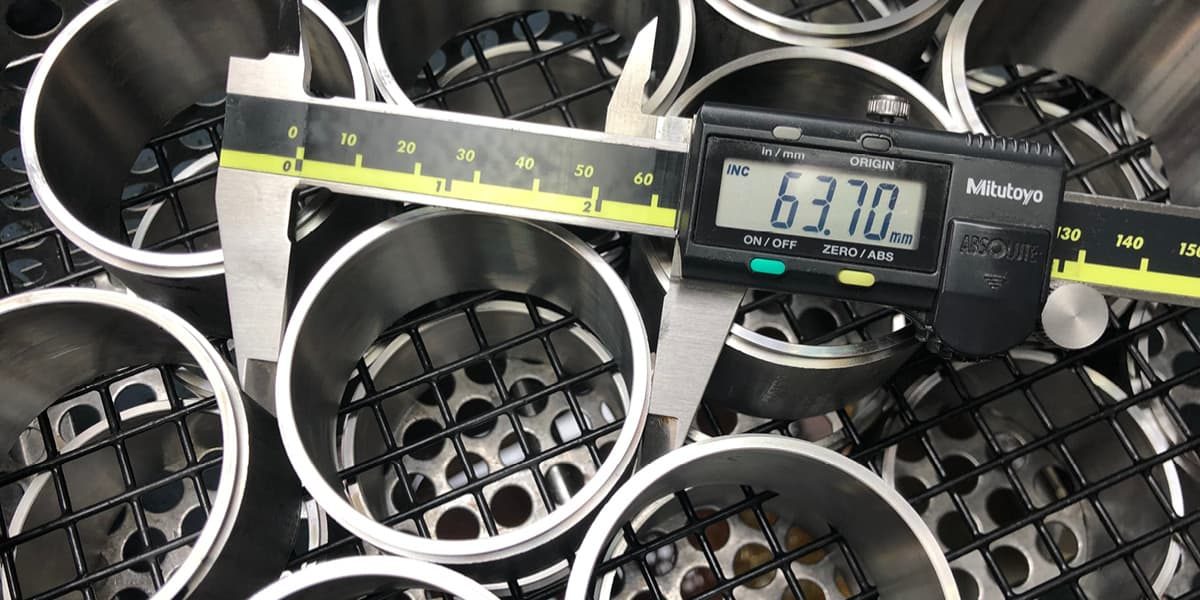 At the end of last year, APT made a large-scale investment. This allowed us to install sophisticated, Doosan Puma and Lynx lathes with the ability to produce larger turned parts, still to the same high standards that APT are renowned for. With the increase in size, our new capabilities can allow our customers to benefit from parts that have been made with the utmost skill and precision, ensuring that quality is never compromised on.
The investment was made in two Doosan multi-axis lathes, allowing us to now offer bar stocks of up to 65mm in diameter and, for the first time, 300mm billet work. This will also expand APT's precision turning capabilities, as well as being able to machine components at high speeds, and with rapid accuracy.
Here at APT, we have managed to substantially increase our capacity with the help of our latest investment. Prior to the instalment of these sophisticated machines, we had quoted packages of work that excluded parts with a diameter of over 42mm. However, being backed by on-site extensive operator training, we're now proud to be able to offer the complete package, ensuring our customers continually receive a highly efficient service. This subsequently allows us to continue to be an attractive proposition and remain at the forefront of British subcontract manufacturing.
"Since the successful installation of the Doosan Puma & Lynx machines our customers now see the benefit not only in increased diameter capacity but quicker floor to floor times resulting in keener pricing. Along with the new Doosan investment we have also purchased a complex comprehensive tooling package to allow not only to improve our manufacturing methodology but to incorporate operations that were previously carried out on a second op basis", says Simon Dooley, Technical Manager, APT Leicester.
For more information about bigger diameter subcontract turned parts as well as other services we offer, give us a call today on 0116 287 0051. Alternatively, you can fill out our quick enquiry form.