What a fantastic year it's been for APT
We will soon be embracing the start of a new and exciting year. But just before we do, Nick Baller – Managing Director at APT – looks back at a successful 2018. With it came new customers, highly anticipated projects and an impressive number of investments in ultramodern technology that have benefited everyone here at APT.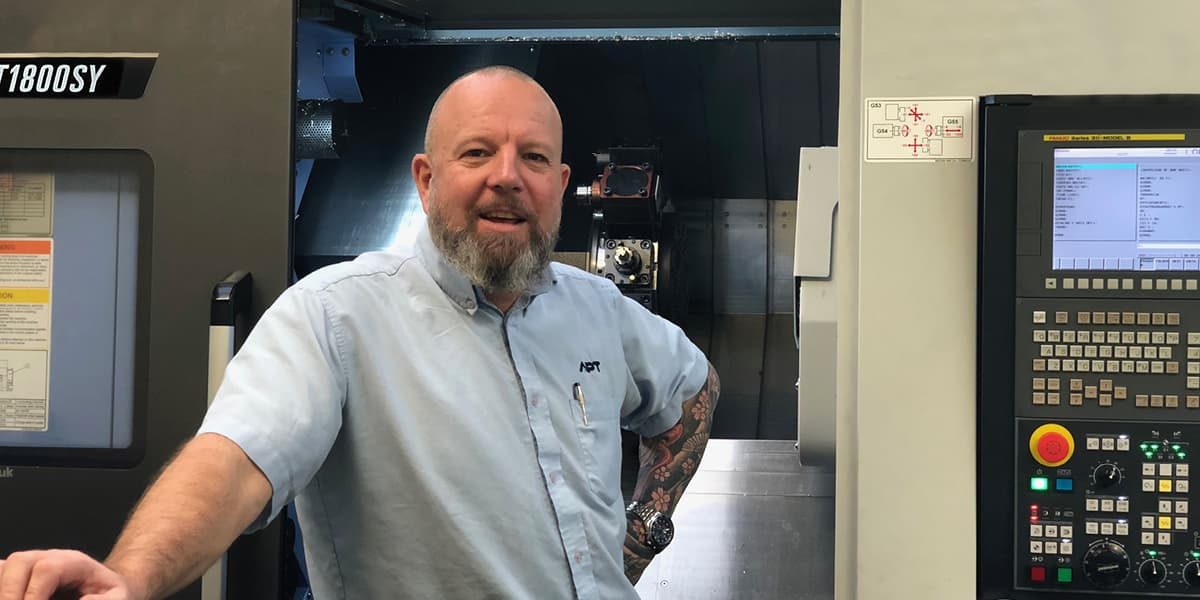 "This year saw a large scale investment, the likes of which hadn't been witnessed at APT for years. It allowed the installation of sophisticated, state of the art equipment, that have the ability to cut down inspection times, produce consistent results and therefore, increase productivity across all sectors. The investments were made for the acquisition of two Doosan multi-axis fixed head lathes, Keyence optical measurement equipment and modern bar pointing technology.
APT have moved up a bar stock, now offering up to 65mm in diameter, and for the first time 300mm billet work, thanks to the investment in the Doosan Puma TT1800SY and Lynx 220LSTC lathes. In a bid to replace older machines, the investment has increased our capacity and improved productivity all round, benefiting our customers immensely. We have previously quoted packages of work that excluded parts over a 42mm diameter. However, we can now offer the complete package, providing our customers with a more efficient service than ever before, ensuring APT continue to be a more attractive proposition.
We have also invested in the Keyence IM-7030T measuring machine, a top of the range, image dimension measurement system. This advanced piece of equipment avoids all problems that are often associated with more conventional measuring devices. The new Keyence technology gives APT the ability to rapidly check parts and attain a history of measurements that are able to be audited on demand. If required, we can also offer this data to our customers. As well as this, it offers faster inspection times and produces consistent and accurate results, therefore increasing productivity across all of our sectors.
Throughout 2018, APT have acquired a number of new clients, either as a result of recommendations or via our continually updated website and social media channels. An example comes from approximately a year ago, when APT were approached by BH Tungsten Grinders, a company established in 1996 and sole UK importer of the Patented Ultim-Tig tungsten electrode grinder. Having heard about our specialist expertise and outstanding reputation, we soon met up to discuss solutions to problems they had had with previous suppliers and to show them the samples we had of their order. Thanks to the hard work of our team and continued collaboration with our client, their order was shipped on time and we had a new, happy customer at the start of this year."
"Re-shoring has also had an effect on the number of clients who wish to work with us, mainly because customers try to move components back to British manufacturing, therefore avoiding long term, technical issues. Some of our recently acquired customers have been left disappointed by the poor quality parts that they have received from old suppliers, much like BH Tungsten Grinders. However, they can now enjoy excellent quality subcontract parts produced by us here at APT.
Despite producing some technically challenging parts throughout 2018, we now have the capability to manufacture parts that are of irregular shapes, thanks to being able to machine clamping jaws to the component specifications. Most notably this year, we have machined a variety of different materials, allowing us to eventually burnish titanium. This has increased the efficiency of our customers' products.
Usually, our staff turnover is at a particularly low level, 2018 being no different. The majority of those who work with us here at APT have been doing so for over ten years, providing our customers with a wealth of knowledge and experience. We are always on the hunt for talented people to join our team and we look forward to welcoming some new recruits at the start of 2019.
The new year will prove challenging as we move into uncertain times, mainly due to a changing economic climate and of course, Brexit. Regardless of whether there is a deal or not, APT will continue to provide both our new and existing customers with an expert, professional service to both our new and existing customers. We have excellent systems and long established methods which are proven to cope with change. 2019 and APT, an exciting prospect!
On behalf of all the team at APT Leicester, I wish you a Merry Christmas and Prosperous New year."
Nick Baller, Managing Director | APT Leicester