Investing in people and technology for a smooth production flow of precision turned parts
When it comes to making precision turned parts efficiently and to the highest quality, it's not just machinery, systems and cutting edge technology that APT Leicester relies on. With a team of highly experienced staff, APT invests in people, expertise and teamwork to make sure production runs smoothly.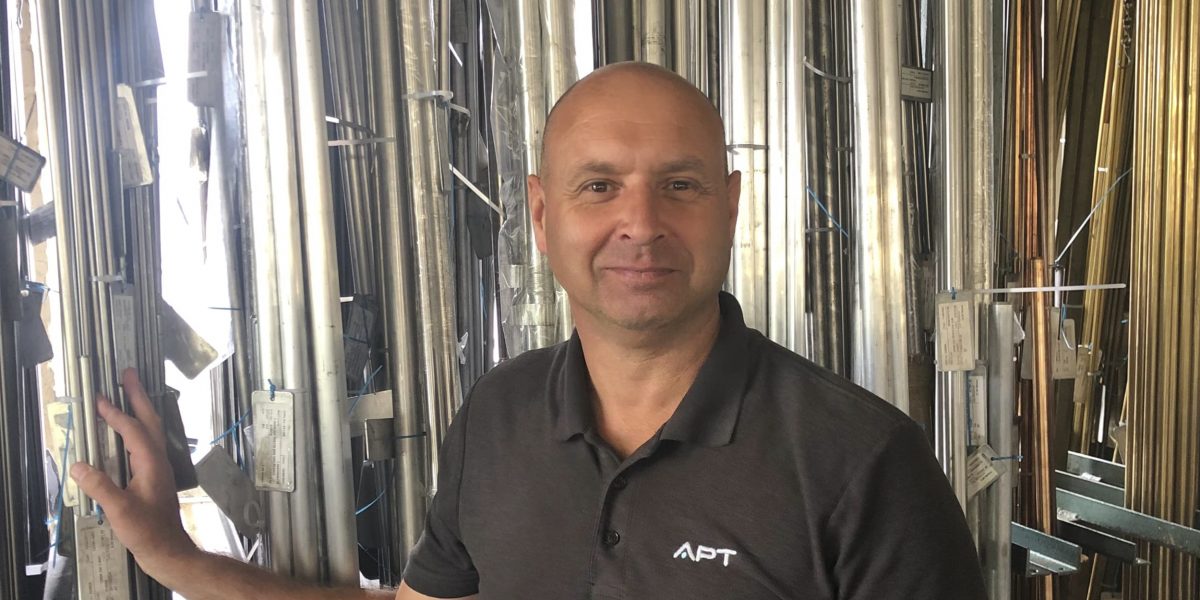 Investing in people and growing expertise
Andy Stone has been the Production Manager at APT for several years, having progressed from a machine operator and programmer. Now with over 30 years experience under his belt he makes sure that machinery runs efficiently and works closely with customers to optimise the production process for precision turned parts.
However, having the best machinery is only half the solution – the other half is to nurture and train the right talent and Andy believes passionately in this. He has overall responsibility for training, believing that every day is a chance to learn and every team member should take ownership of the manufacturing process.
This love of learning and engineering even extends to Andy's free time. Having hung up his own racing helmet, he is now a Motorsport UK scrutineer, responsible for checking vehicles' mechanical safety and compliance at events across the country.
Investing in machinery for accuracy and efficiency
Over the years, APT has invested heavily in machinery and technology as well as the right people and systems.
One of the more recent acquisitions in machinery has been two Doosan lathes that have increased machining capacity up to 65mm from bar and 300 billet work. The lathes work at high speed and with rapid accuracy, speeding up the continuous inspection process and allowing staff to measure multi-dimensional, awkward shapes in seconds.
An example of systems is the way the team can now capture live data on the shopfloor to give customers the most accurate information about their order. Staff can scan a barcode on any works order, entering a user ID and details about the job.
The following morning Andy will update the schedule, posting the transactions from the day before. This system provides full tracking of production, the percentage of turned parts left to make and much more. If any customer calls to find out the status of their order, it's easy to give a clear and accurate answer.
APT has also added a Keyence IM series optical measuring machine with full training provided across the shopfloor. Parts with a lot of external features use the Keyence, taking a 30-minute manual check down to just a few seconds.
With these new capabilities for turned parts and such advanced quality control, APT Leicester makes sure that production runs smoothly and is consistent every time.
Are you looking for an experienced team, smooth production and the latest technology to make precision turned parts?
Please call us on 0116 287 0051 or contact our experienced team by email here.