Let APT assemble your subcontract machined parts
At APT, we offer a bespoke assembly service. Once we have machined your components, we have an on-site dedicated area where we will assemble the final product in a clean and controlled environment.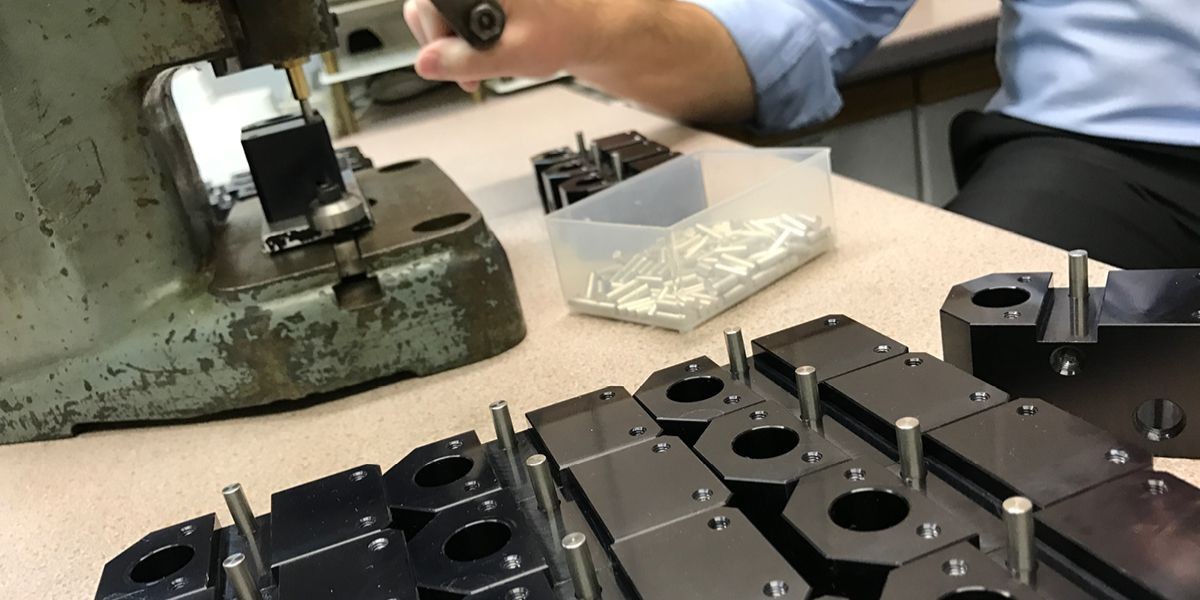 Take advantage of APT's skills and experience and let us do the hard work for you.
APT's expert engineers will machine, finish, assemble, test and check your components. Our assembled components are found in all kinds of equipment. We are trusted supplier to a wide range of industries, such as Aerospace, Security, Medical and Automotive. Our plastic and alloy parts are used in specialist medical equipment, aircraft landing equipment and breathing apparatus.
Recently, APT have completed the assembly of some hydraulic inertia pumps. This month we have been assembling some anodised black aluminium Aerospace parts which are fitted into fighter pilot helmets. See our gallery for more examples of our products.
No matter the size of the part or the complexity of design, here at APT you will find what you are looking for. We offer the whole package, complex mill turning, fast production times, high quality finishing and assembly.
We machine and assemble products in a full range of materials. Yellow metals, all the stainless steels, alloys and super-alloys as well as plastic. All our materials are specifically bought for a customer's individual job and therefore are fully traceable from the mill to your door. We schedule our high-speed machines for maximum productivity and with visual monitoring screens throughout the site; we keep an eye on all aspects of the production process.
Each finished piece is rigorously inspected before it leaves us. Our practice of full traceability under our AS9100 and ISO 9001 accreditations gives our customers peace of mind in the quality of our assembled parts. All assemblies are made to both standards, even if they are not intended for use in the Aerospace sector. This way APT maintains its exceptional quality.
Your business will benefit from reduced costs and the skill and knowledge of our expert engineers. By trusting APT's experience, you will be in good hands. Talk to us today on 0116 287 0051 or email us.