Euro lock improved design beat the burglar
APT has specialised in designing and manufacturing high quality locks for decades. Our latest project was to improve a new anti-snap Euro lock design for a major company to pass the strict BSI standards.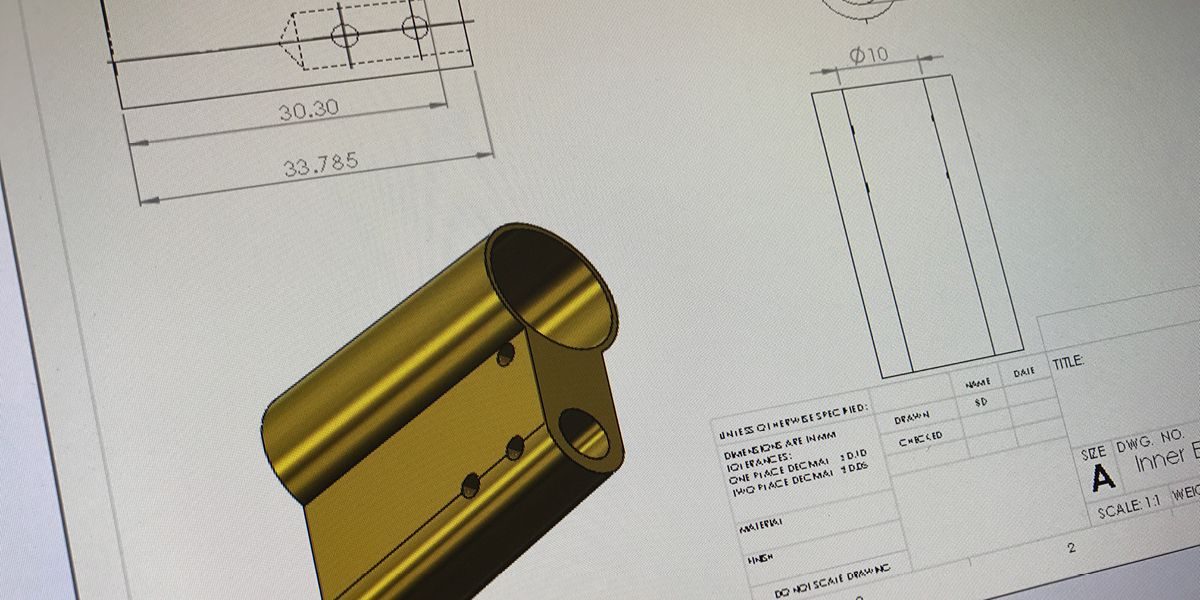 APT has an international reputation for refining the design and specification of existing components. We are also renowned for an excellent reverse engineering service, whether working from a component to produce full engineering drawings from which the part can be manufactured, or re-drawing older paper specifications in the latest electronic formats.
A major lock company in the security industry asked us to make improvements to an existing anti-snap Euro lock. These had been designed to secure premises from break-ins attempted by manipulating the cylinder to open.
By liaising with the client, we took the original designs and made effective adjustments. From this, we produced prototype drawings and sample parts that were subjected to vigorous testing and re-testing for their quality and resistance to snapping. The result was a final prototype which was submitted to the BSI for assessment and subsequent approval.
At APT, we have made substantial investment in the latest SolidWorks CAD modelling software. This technology is very flexible and allows us to open all types of drawing files (including 3D models). On this project, we were able to make small changes to the existing design and fine tune it efficiently and cost-effectively. There was no need to re-draw the components from scratch, we only needed to make the changes where required.
With our decades of experience and knowledge of materials, locks, pricing and their machinability, we were able to provide quick and expert advice on the best alterations to the original design.
Using the SolidWorks software, we produced fully working 3D models to test and prove principals on the new design before the prototypes were finally manufactured.
Our skill, expertise and technology saved valuable time and money for our customer, while giving them the higher quality component that they wanted.
"The advice on materials and surface treatments we received far exceeded our expectations. It's not easy to find a good supplier, but APT goes the extra mile. A very professional company that looks after it's customers."