Olympic sword fencing equipment in titanium
Leon Paul is a world renowned, British manufacturer of sword fencing equipment. They have had a relationship with APT for over 20 years. Commissioned to supply the London 2012 Olympics, Leon Paul approached us with various projects, including the production of tips for their fencing weapons.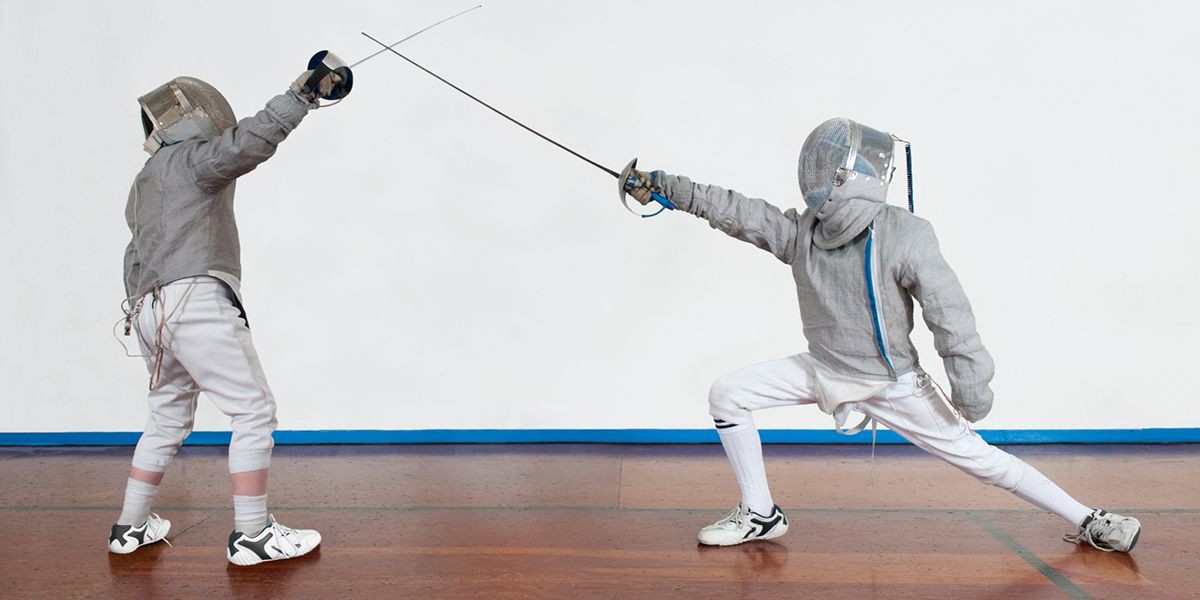 The success of these London 2012 projects has been a result of our strong relationship with Leon Paul which began in the early 1990s.
In the beginning, Leon Paul came to APT because they wanted high quality items to compete within the worldwide market and to stand out from their German competitors. They had heard of our reputation, and specifically our ability to advise on, design and manufacture components.
We worked from their original ideas and collaborated with them using our CAD modelling system to develop these designs. Together, we produced more robust and superior quality products and consequently the production process became more repeatable and the parts became easier to manufacture. Our first projects with them were producing a few basic parts, like screws. As our relationship grew, we moved on to designing and providing more complex pieces that had more demanding specifications, such as weapon tips.
We have, for example, been able to produce a foil tip which improves on durability, low friction and smooth action – fundamental considerations for Leon Paul customers. We honed this tip to produce a finish which is over 3xs smoother than a typical continental version (15 mu as opposed to 49 mu) and which creates an ultra- low friction surface. The thickness has been increased to make the tip more resistant while maintaining the identical weight of German points. We have also countersunk the point screws to ensure they are not damaged. Lastly, the bearing length to diameter ratio has been increased by 20% which ensures a smooth action.
To date, we have developed and produced over 30 different products for Leon Paul.
For the Olympics, one product that we manufactured was the titanium tips needed by the fencing team. APT has extensive knowledge and experience of a huge range of materials. We were, therefore, able to resolve any production issues of working with titanium. We acquired the specific tool needed and turned around the product quickly for them. We used a high accuracy, CNC sliding head lathe to ensure the tips consistently complied with the necessary specification while ultimately giving these world class fencers a smooth and confident action.
Overall, by having good communication with Leon Paul, we are better able to understand their needs and can produce more commercially viable products for them. For example, we know where they require a tight tolerance (up to 0.005mm) on a product and where they don't. We can create parts of the highest standard for them while making the process as economic as possible and making Leon Paul more competitive and effective in the marketplace.
"We came to APT because we wanted high quality items to compete within the worldwide market. They were able to resolve any production issues of working with titanium. From the concept, to the product, to the market, APT were with us all the way."